Our mental and physical health is greatly affected by the quality of our sleep. Diffusing these calming essential oils at bedtime will create a tranquil environment which is perfect for a great night's sleep.
These 8 blends use a number of different essential oils which all promote sleep.
Lavender essential oil (anti-anxiety)
Cedarwood essential oil (stimulates the pineal gland which modulates sleeping patterns )
Bergamot essential oil (relaxing)
Vetiver essential oil (anti-anxiety)
Wild Orange essential oil (sedating)
Marjoram essential oil (soothes tense muscles, calming)
Ylang Ylang essential oil (sedating)
Frankincense essential oil (relieves chronic stress and anxiety)
Chamomile essential oil (anti-anxiety)
Fennel essential oil (calms emotions)
Lemon essential oil (promotes vigor and well-being)
Simply add one of the blends listed below to your favorite diffuser 30-40 minutes before going to bed and let them work their magic.
Without further ado, the 8 best diffusion blends of essential oils for deep sleep and relaxation…
1. 'Sweet Lullaby' diffusion blend
2 drops Lavender essential oil
1 drop Cedarwood essential oil
3 drops Bergamot essential oil
1 drop Vetiver essential oil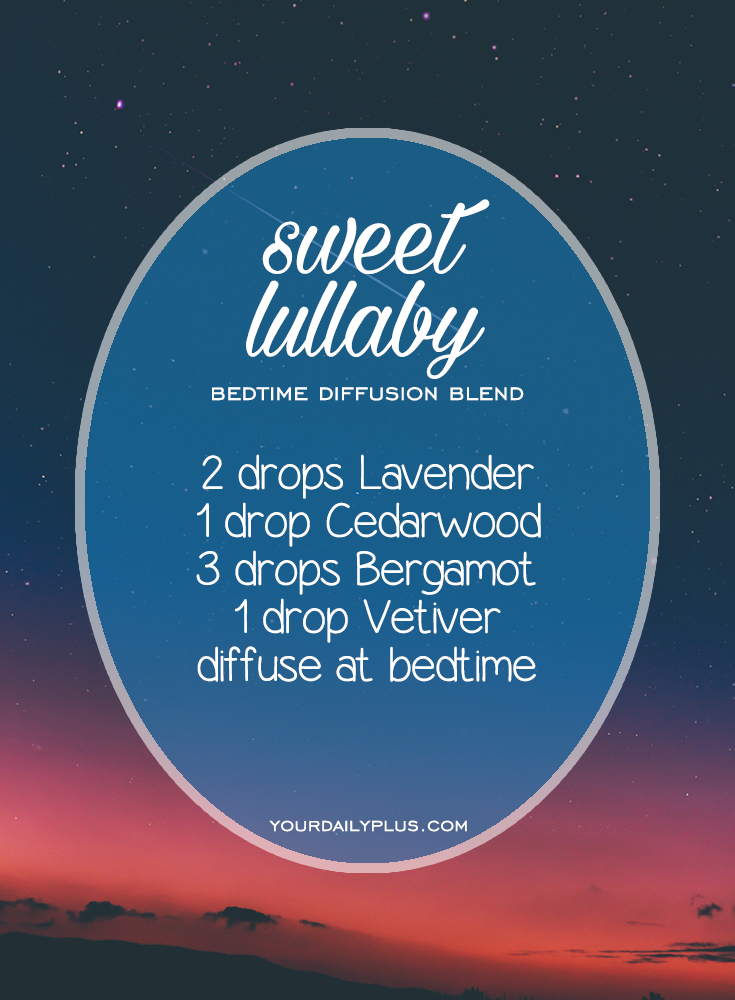 2. 'Sweet Dreams' diffusion blend
4 drops Lavender essential oil
2 drops Cedarwood essential oil
2 drops Wild Orange essential oil
1 drop Ylang Ylang essential oil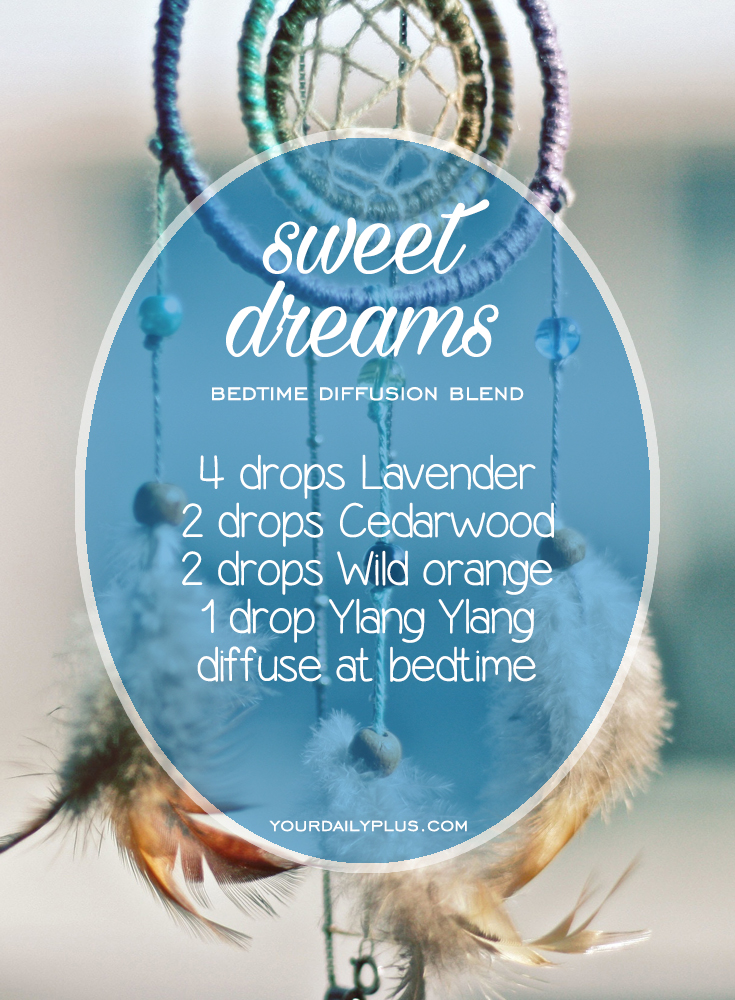 3. 'Sleep Tight' diffusion blend
10 drops Vetiver essential oil
15 drops Lavender essential oil
5 drops Frankincense essential oil
5 drops Cedarwood essential oil
5 drops Marjoram essential oil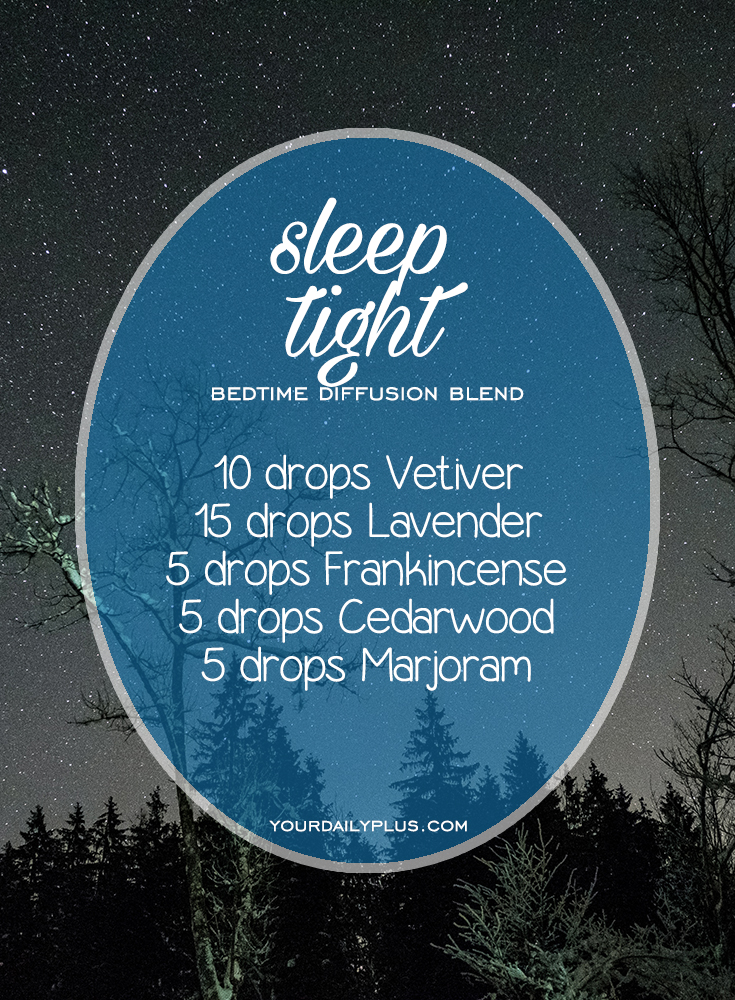 4. 'Sleeping Beauty' diffusion blend
4 drops Lavender essential oil
3 drops Bergamot essential oil
2 drops Vetiver essential oil
2 drops Cedarwood essential oil
1 drop Marjoram essential oil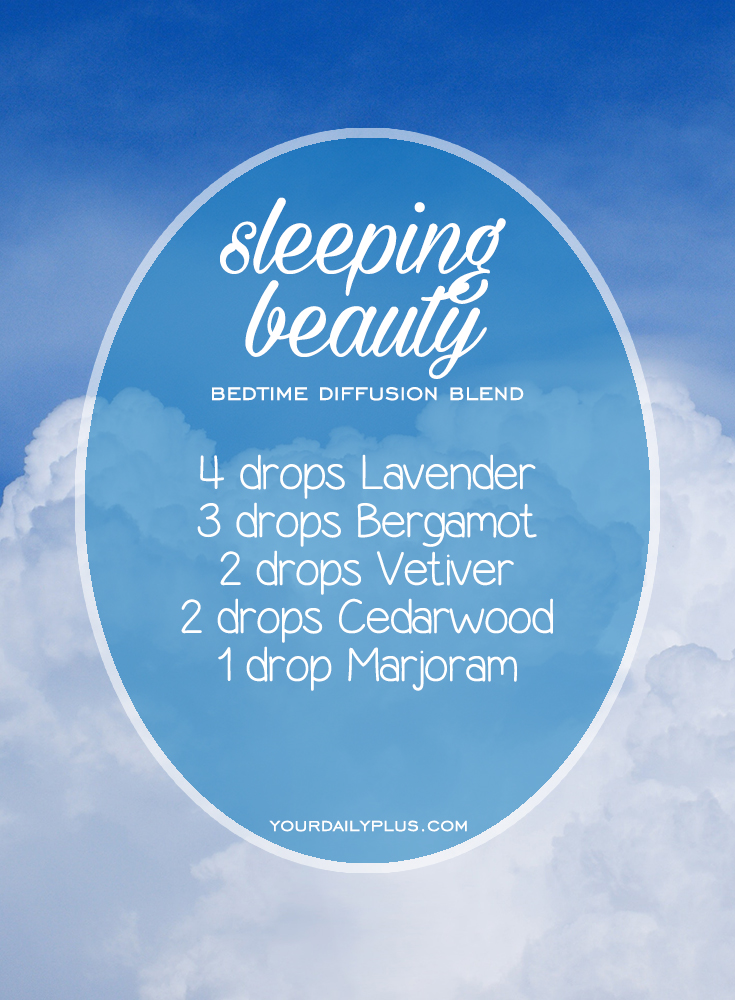 5. 'Liquid Sleep' diffusion blend
15 drops Lavender essential oil
10 drops Vetiver essential oil
5 drops Ylang Ylang essential oil
5 drops Wild Orange essential oil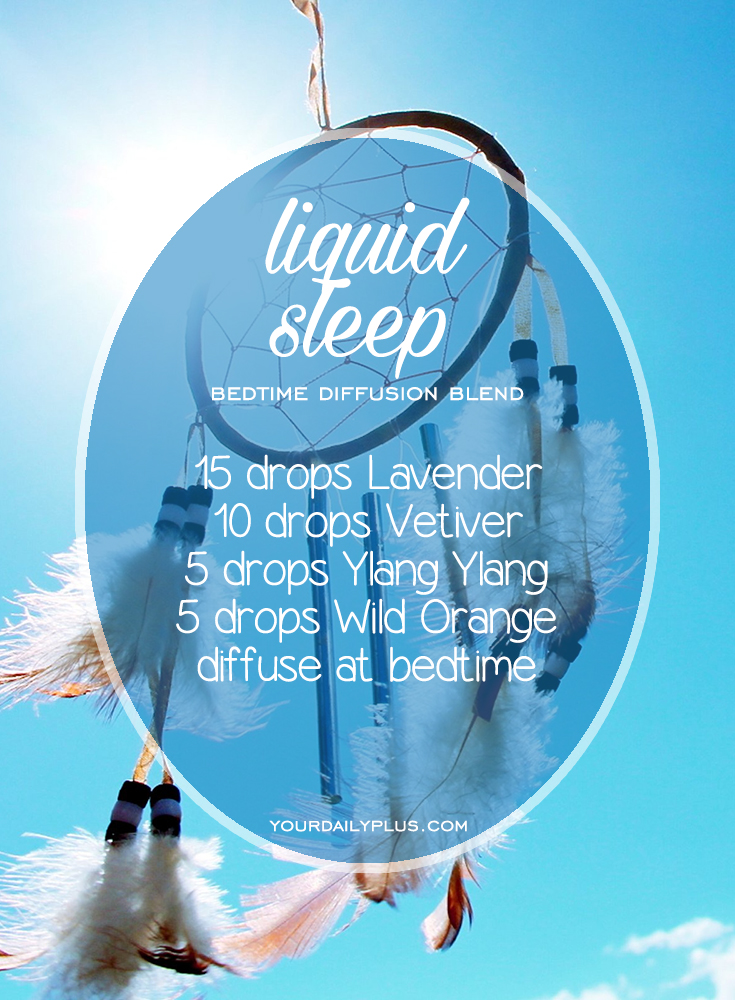 6. 'Gentle Dreams' diffusion blend
1 drop Lavender essential oil
1 drop Marjoram essential oil
2 drops Chamomile essential oil
2 drops Vetiver essential oil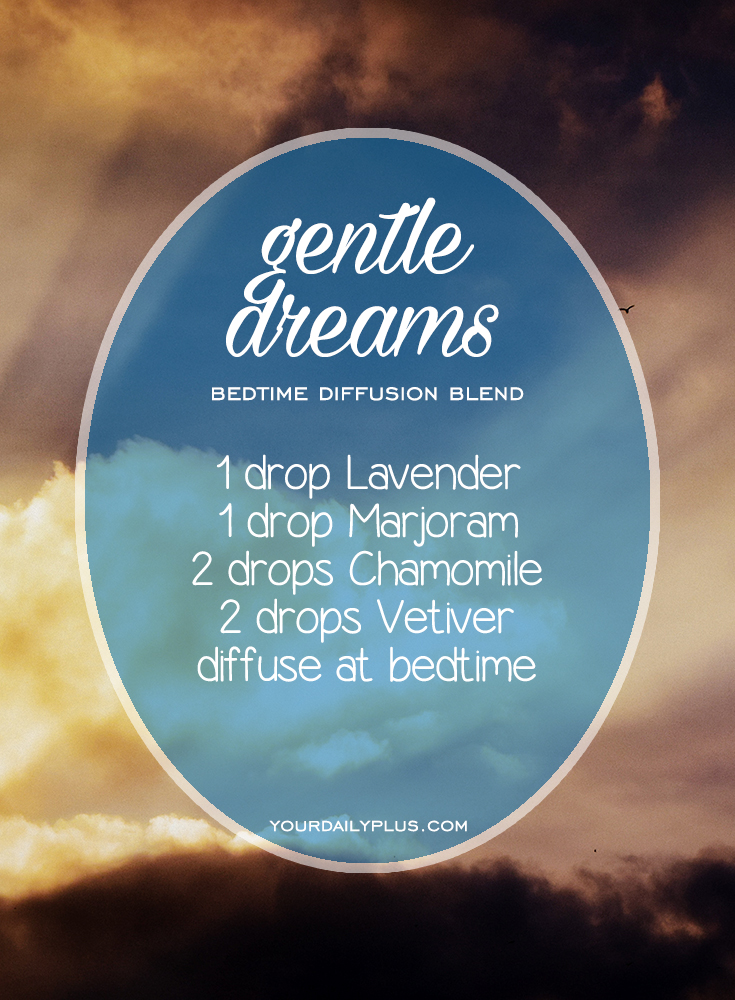 7. 'Dream and Slumber' diffusion blend
3 drops Bergamot essential oil
2 drops Cedarwood essential oil
1 drop Marjoram essential oil
2 drops Vetiver essential oil
8. 'Bedtime Story' diffusion blend
1 drop Fennel essential oil
5 drops Lemon essential oil
2 drops Wild Orange essential oil
1 drop Cedarwood essential oil